Alusi Asset Management is a performance driven asset manager looking to provide clients with above average investment returns by combining successful managers outside the main stream universe. We achieve this through a disciplined, meticulous process of finding the best niche manager talent to have emerged in South Africa post integration, and overlaying this multi-council approach with a sensible allocation to the most appropriate asset classes based on pragmatic valuation principles.
A highly skilled, experienced team of investment professionals and experienced support specialists, which in turn are supported by industry leading, independent underlying specialist managers. Our pure focus on investment performance and exceptional client service means all non-investment related functions have been outsourced to highly rated specialists in these fields.
Our business is founded on trust and delivery, and we strive to build long-term relationships with our partners and clients. Our people are our EDGE , our work is our passion, and our clients are at the heart of everything we do! This approach will see us become the most prominent independent manager utilising the broadest base of new talent in South Africa.
Directors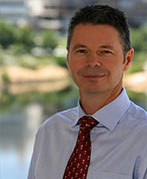 Pieter Davis
Portfolio Manager and Head of Business Strategy
B.Com; B. Hons (B&A); MBA; CFA
Portfolio Management iro the ALUSI Managed Fund of Funds and the ALUSI Spectrum Balanced Fund of Funds
Manager analysis and selection
Manager due diligence
Portfolio construction
Pieter started out on the investment side at Old Mutual Asset Managers (now OMIGSA), which he joined in 1993 and spent eight years with the group. He went on to join Investec Asset Management to set up a dedicated new business and client service unit before leaving to spend a further five years at Coronation, helping to build its client service offering. He was most recently with Stanlib as MD of the Institutional Business. Pieter joined Edge Capital and Alusi Asset Management in 2011 to head up business development and marketing.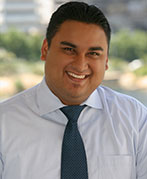 Ryan Wiborg
Financial Director
BCompt, Professional Accountant (SA)
Head of Finance and Compliance
Head of Operations
Ryan completed his SAICA learnership in 2008 as audit manager of CAP chartered accountants where he headed the FSP audits and the high net worth individual portfolios. He qualified with SAIPA as a CPA in 2009. Ryan is knowledgeable in all aspects of the FSP environment. Holds positions on various boards as the audit/accounting advisor and also sits on the audit, compliance and operations committee of various FSP's from CAT I, CAT IIA to CIS (Unit Trusts). Ryan is a founding executive of the Alusi Group.