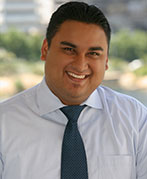 Ryan Wiborg
Group CEO
BCompt, Professional Accountant (SA)

Head of Operations
Structuring and Tax Expert
Specialist in Financial Management and Compliance Systems
Ryan completed his SAICA learnership in 2008 as audit manager of CAP Chartered Accountants, where he headed the FSP audits and the high net worth individual portfolios. He qualified with SAIPA as a CPA in 2009. Ryan is knowledgeable in all aspects of the FSP environment and holds positions on various boards as the audit/accounting advisor. He also sits on the audit, compliance and operations committee of various FSP's from CAT I, CAT IIA to CIS (Unit Trusts). Ryan is a founding executive of the Alusi Group.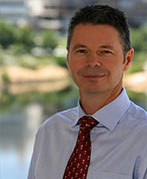 Pieter Davis
Portfolio Manager and Head of Business Strategy
B.Com; B. Hons (B&A); MBA; CFA

Portfolio Management iro the Alusi Managed Fund of Funds
Manager analysis and selection
Manager due diligence
Portfolio construction
Pieter started out on the investment side at Old Mutual Asset Managers (now OMIGSA), which he joined in 1993 and spent eight years with the group. He went on to join Investec Asset Management to set up a dedicated new business and client service unit before leaving to spend a further five years at Coronation, helping to build its client service offering. He was most recently with Stanlib as MD of the Institutional Business. Pieter joined Edge Capital and Alusi Asset Management in 2011 to head up business development and marketing.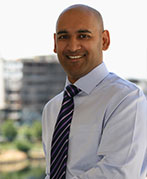 Justin James
Head of Risk
CA(SA)

Systems architecture specialist
Data analytics and visualisation
Portfolio oversight
Justin worked in Bermuda for 4 years where he was responsible for managing the global counterparty credit risk at Fidelity Worldwide Investment (FIL Limited). Prior to that, he worked at PriceWaterhouseCoopers in their financial services / investment management departments in the following jurisdictions: Cape Town, New York and Bermuda. He was exposed to hedge funds, investment management and insurance clients. Justin brings with him a wealth of local and offshore investment management knowledge.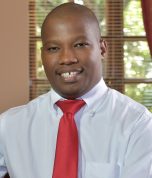 Thoriso Seepi
Investment Risk Manager
MSc Computational Finance

Data interrogation and analysis
Interpretation and analysis of report results
Monitor daily mandate compliance
Thoriso began his career at RisCura in 2014, responsible for reporting on pension and hedge funds. He became Head of Analysts/Operations at RisCura, therefore bringing with him a wealth of experience in product development, maintenance and administration on a MANCO level. Thoriso studied BSc Mathematical and Statistical Science at the University of the Western Cape, and completed his Honours and MSc in Computational Finance. Thoriso joined Alusi in June 2019.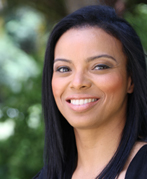 Lynn Lekay
Portfolio Analyst
B.Com (Hons)

Fund accounting review
Portfolio management support in terms of manager analysis and selection, manager due diligence and portfolio construction
Lynn gained 10 years of investment experience whilst working at Sanlam Investments, Momentum Asset Management, Cadiz and the Eskom Pension and Provident Fund. She has a B.Com Honours (Economics) degree from the University of the Western Cape. Lynn joined Edge Capital and Alusi Asset Management in December 2016. She brings with her a wealth of investment management knowledge.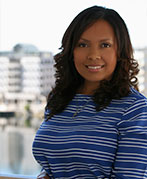 Hayley Richards
Business Co-ordinator
Business Communication, UNISA

Corporate marketing manager
ESG integration into the investment process and business strategy
Fund accounting review
Hayley worked in middle-office administration and as an investor liaison at TMA Investment Product Services for 3 years before joining Edge Capital in 2000. She has completed numerous courses throughout her career. Hayley brings to the Alusi team her diverse experience in client relations, reporting, marketing and corporate social investment.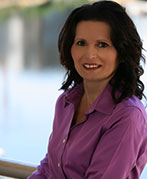 Elizabeth Auret
Client Liaison Officer

Managing client relations
Distribution of client statements
Custodian of legal agreements, subscription and withdrawal instructions
Facilitate month end unit NAV
Elizabeth has over 18 years financial industry experience. She joined Edge Investments in 2003 as an assistant to the Operations and Sales teams, before co-managing the Client Services Department. Prior to that she spent several years in a senior administration position at Sanlam Unit Trusts. She brings with her a wealth of experience in client relations, administration and office management.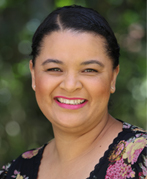 Carmen Basson
Portfolio Assistant

Administrative support to the portfolio management team
Marketing assistant
Carmen worked as an administrator for the IDS Group / SANNE a provider of alternative asset and corporate administration services, from 2005 to 2016. She joined Edge Capital and Alusi Asset Management in November 2016, and brings with her wealth of experience in office management and administration.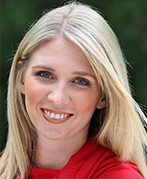 Liaan Hubach
Accountant
Diploma in Technical Financial Accountancy, Institute of Certified Bookkeepers

Liaan has 10 years experience in the financial industry. She worked as a team leader at two auditing firms and held the position of senior accountant. Liaan joined Alusi Asset Management in November 2017.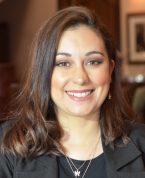 Chanel Cloete
Finance Assistant
Currently working toward BCom degree

Chanel has over 10 years of administrative experience. She offers support services to the Alusi finance department focusing on Accounting, Compliance and the MANCO environment. Chanel has been a member of the Alusi team since September 2016.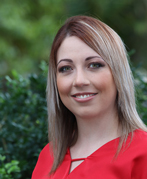 Bianca Orffer
Assistant Accountant
National Certificate in Bookkeeping & Business Data, Institute of Certified Bookkeepers

Bianca has 8 years' experience in the financial industry. She worked at two audit firms focusing on financial accounting and private clients. Bianca joined Alusi Asset Management in October 2018.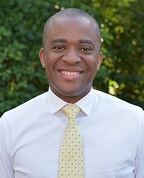 Cephas Pfende
Non-Executive Director
B.Com (Finance and Economics)

Cephas began his career as an equity trader before heading up the equity sales and trading desk of New Africa Securities on the Zimbabwe Stock Exchange. He relocated to South Africa where he gained experience in Wealth Management, Hedge Funds, Asset Management and the African Private Equity Market. Cephas worked for leading companies like RMB, Stanlib and ABSA, and was a director of alternative fund managers Nexus Asset Management and South Suez Advisory. He was appointed to the role of Non-Executive Director on 1 March 2018.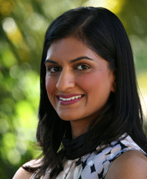 Verosha Sudhakaran
Non-Executive Director
CA (SA); CFA; CIPM

Verosha studied at the University of Cape Town and graduated with a B. Business Science (Finance) degree awarded with Honours and a Postgraduate Diploma in Accounting. She completed her articles at KPMG (Cape Town), and qualified as a CA (SA) at the beginning of 2013. She thereafter moved into the financial services industry as a Portfolio Analyst within the investment team of a large Multi-Manager of Hedge Funds in South Africa. In this time, she also attained the CFA Charter-holder designation. She was appointed to the role of Non-Executive Director on 1 March 2018.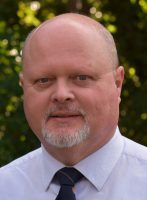 Stephen Gerber
Non-Executive Director
CA (SA)

Stephen is currently the Managing Director of Lemon Tree Holdings, which focuses, inter alia, on asset management, collective investment schemes and hedge fund compliance and due diligence. He co-founded the hedge fund administrator, IDS, where he was active in many senior management roles, and a member of the board and audit committee. Stephen has over 30 years' worth of knowledge in the South African financial services industry and was appointed to the role of Non-Executive Director on 1 April 2019.